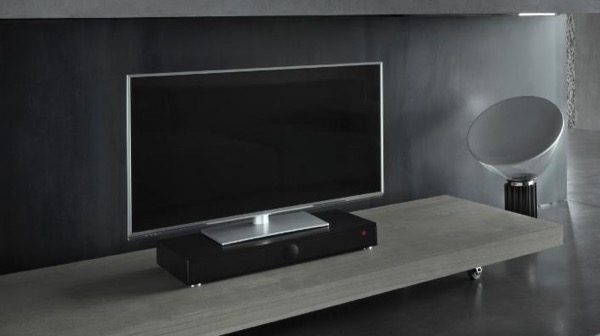 The new Cinema is here! Cinema, Geneva's latest offering, has dbx-TV's TotalVolume, which automatically equalizes volume when changing channels and during commercial breaks and it can hold up to a 55 lb TV. The perfect system for any movie or music buff.
Read More...

One of the qualities that made Apple so successful is that it has total control of the ecosystem that its vast line of product encompasses. Along that same line, it's a no brainer that many companies are following that exact same model. The impact of such business model is even more apparent for emerging niche markets such as the Smart Home segment. Among the leaders in the emerging industry is a company by the name of Control4, which has just recently released some fresh products and updates that are sure to make everyone on the block envious.
First up on the list of Control4 products is a new line of HD Video Intercom products that promises blazing quick usability as well as universal compatibility with other platforms such as iOS and Android. All new Control4 Video Intercom products feature quad-core processors to drive mouth watering HD videos—be it for monitoring a baby room or checking for who's at the front door. The displays themselves come as either 7 or 10-inch wall-mountable, and 7-inch tabletop for coffee tables, bed-stand and portable use. Control4 promises out-of-the-box (OTB) functionality, and all users have to do is add two video-enabled endpoints to get things rolling.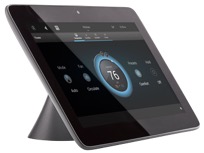 In conjunction with the release of the new hardware, Control4 has also revamped its Control4 OS to match. Control4 OS 2.7 has a completely redesigned user interface (UI) to deliver the most amazing climate control experience. Control4 has tweaked the UI as to enable users to be able to access all the climate control features with a simple flick of a finger. The new Comfort Control interface also has improved compatibility with the top HVAC systems.
Control4 isn't letting its competitors get ahead in the world of smart thermostats either. The company also announced the launch a Control4 smart thermostat that it jointly developed with climate control specialist Aprilaire.
It takes a tremendous amount of resources to create a tech ecosystem that works harmoniously. Smart Home-based products are no exception, and Control4 is paving the road for others to follow by developing products that are simple and easy to use, not just on its own but also with each other. If you're looking for Smart Home products that works flawlessly, look no further
For more information visit
Control4
or contact us
here
.