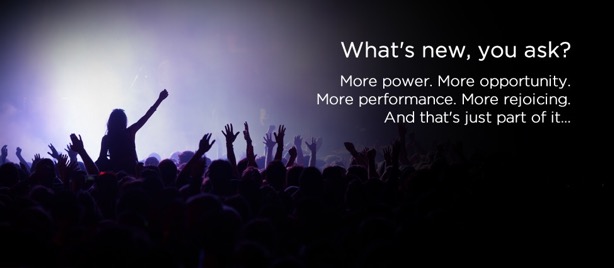 New product releases and the 2.4 software is coming in march and it has some serious enhancements! Here are some of the highlights.
· Panelized lighting. Way too much information here to simplify how awesome this is! Get hooked up with all the training details asap.
· Anywhere access with any remote portable device. 4G and 3G support. No switching… it's all automatic. And the functionality comes with the service for new 4-Sight Customers and existing 4-Sight Customers. The utility of the 4-Sight Service significantly expanded with this new functionality.
· Please look into all the great things going on with Tunein. http://tunein.com/
· Wireless Audio Bridge. An internet connected device, the Wireless Audio Bridge allows a customer to stream their favorite music from their personal device, be it an computer, iPhone or an iPad or an Android Tablet. Utilizing AirPlay and Bluetooth, also with DLNA, the Wireless Music Bridge promotes personal or sharing music experiences in the home.
· Recharge Station. Easy up-sell and simple way to get back into existing customers homes and pitch all the enhancements with 2.4 etc.
Read More...