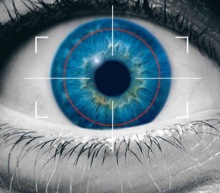 Watching TV on an LCD, LED, Plasma or a projection screen have different effect on your eyes. For example, when watching TV with the lights turned off there is a mis-conception that you can "damage" your eyes. This is not true. As the light intesity & contrast levels change on your TV from frame to frame, your eye's can get tired because the iris constantly contracts and dilates. The effect of fatigue is greater when watching TV on an LED or an LCD TV when compared to a Plasma TV. LCD's and LED TV's tend to be brighter and Plasma's traditionally emit a warmer light. There is also a difference in watching TV when compared to projectors. TV's are an active light source whereas projection screens reflect light which makes a projector a passive light source.
When watching TV on an LCD, LED or a Plasma it is a good idea to have the lighting in the room dimmer than the light being emitted from the the screen. It is also recommended to sit about 3 to 5 times the width of your Plasma screen away or 4 to 6 times the width of your LCD/LED screen away. If you have children and are concerned about them sitting to close the screen, we can install an automation system that will turn the screen off if they happen to be too close and than turn back on when they are far enough from the screen. This help develop a habit early on in there age to not sit too close to the TV screen.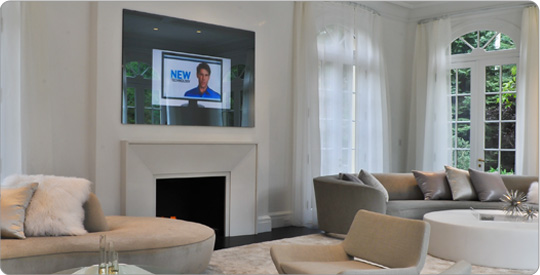 By Seura: Séura technology opens project opportunity for Osbee Industries, Inc.
It is rare that a homeowner comes to an integrator for help with a room that they never use — an integrator's blank canvas. That's exactly what happened to the team at Osbee Industries, Inc. in New York.
Several years ago, the renovation of a 12,000 square foot residence was a wild success and included lighting design and control. But the homeowners had a formal living room left untouched. They recently looked to Osbee Industries, Inc. to transform it into a space they could use.
The Challenge
The customer wanted a television but needed to maintain the formal design of the space.
Read More...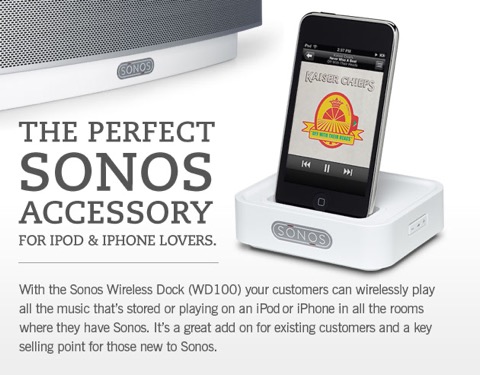 Key features of the Sonos Wireless Dock


Works with iPod and iPhone
Simply dock any supported iPod or iPhone (see below) and enjoy your tunes all over the house on your Sonos system.

Wireless music playback on Sonos
Wirelessly play what's stored or playing on an iPod or iPhone, including many streaming music apps, on any or all the Sonos ZonePlayers at home. Play the same song from a docked iPod or iPhone in every room – perfectly synchronized.

Flexible music control
Browse and select the music from either your docked iPod or any Sonos Controller.

Best-in-class wireless technology
SonosNet 2.0 wireless mesh network functionality allows you to dock your iPod or iPhone wherever you want and play back the music on any or all the Sonos ZonePlayers in the house.

High-fidelity digital sound
The Sonos Wireless Dock sends your digital music files wirelessly to ZonePlayers throughout your home—without ever converting to analog like most conventional docks. This preserves the sound quality from the iPod to the speaker, ensuring you get the highest fidelity sound.

Quick charging dock
The Sonos Wireless Dock supports Apple's 1Amp charging specification so your iPod or iPhone are ready to go when you are.
Read More...