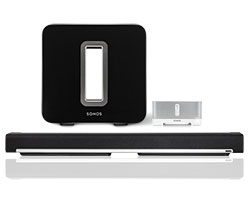 Sonos is taking simple home theater to the next level by delivering a new solution designed specifically for custom installers that offers all of the benefits of the Sonos home theater experience along with the flexibility required to meet the needs of any customer.
SONOS CONNECT:AMP can power third-party speakers as rears in combination with PLAYBAR and SUB to create immersive 5.1 surround sound. This new functionality was built to serve as a simple solution for new home theater installations or for retrofitting existing systems with in-ceiling or in-wall speakers.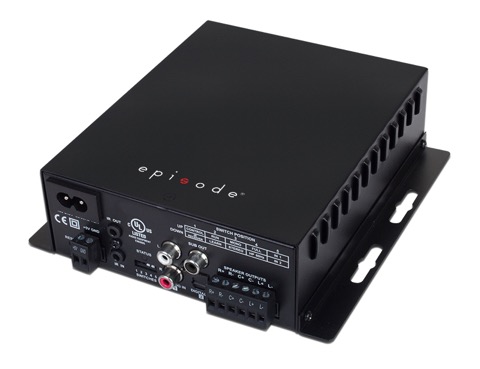 Episode 35 Watts per Channel Digital Mini-Amplifier (3 Channel with IR learning and subwoofer output)
Enhance the audio of even the thinnest TVs without having to use a bulky AV receiver. The Episode® 3-channel mini amplifier can power a soundbar or speakers while staying cleanly out of sight. It delivers outstanding sound quality and cool-running performance – in one convenient pint-sized package. Plus it has two inputs with selectable priority and IR control with learning, so it can be programmed with any remote or control system. And when used together with our Strong™ VersaBox, it gets tucked neatly behind the TV so customers don't even know it's there.
Read More...