So you're thinking about home automation but don't know where to begin. First off, let's go over what home automation is and how it can benefit you. Home automation is merely the process of interlinking different electronic components of your home to an single intuitive operating system so that you can monitor and carry out various tasks at home or while being someplace else.

Before TV remotes were available, people had to actually get up to change the channel (and bang on the box while they're at it). Nowadays, if you do get off the couch, it's because you want to grab something from the fridge. Simply put, home automation is like having a TV remote that can access just about any type of component or components of your home from one interface.

Modern-day home automation technology leverages the Internet, and if you're reading this blog it means you have access to some form of Internet. Put two and two together you'll see that the home network is one of the key components of home automation today.

Home automation technologies come in a broad range of packages, so if you're thinking about setting up your home with some of these technologies it will take some planning.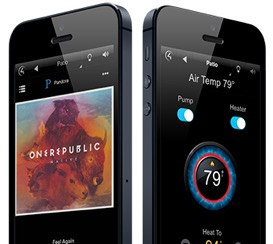 Some of the questions you may want to ask yourself are:

Do I entertain a lot?

Do I travel often or spend a lot of time away from my home?

Which areas of the home do I want to focus on automating?

What do I want to control? (

Home theatre/entertainment, Whole house audio, Lighting, Comfort (heating and cooling), Security and monitoring and Communication)

What's my estimated budget?
Above are just a few questions you need to ask yourself during the planning process. For instance, do you want to set up a yard sprinkler system that you can remotely control from your smartphone? If that's the case, you might need to hire a contractor to install a sprinkler system, and then a home automation firm like ours (Digital Smart Homes) to program and connect your sprinkler control system to your phone.

The task of implementing home automation might seem daunting at first, but with the right amount of research and planning anything is possible. Best of all, silicon-based technology and network infrastructures have grown as such an astonishing pace that the price of home automation is much more affordable now than it was in the past. Take a few moments to explore the possibilities by watching this short 2 minute
video
or by visiting our fully automated smart home showroom in
Vancouver
.