Introducing The Mini But Mighty Sonos Play:1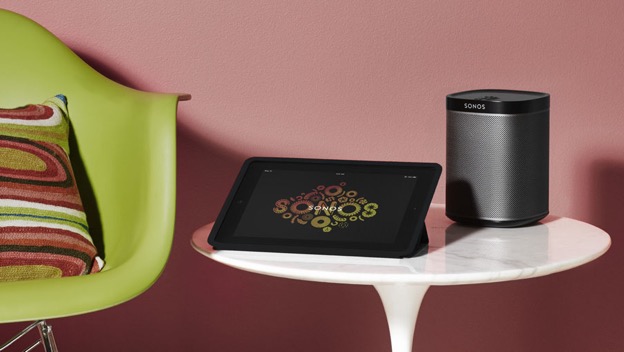 No other wireless speaker packs so much deep, crystal clear HiFi sound into such a compact design.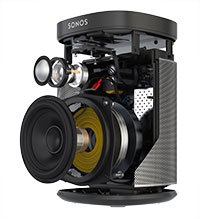 Two custom tuned drivers powered by two dedicated digital amplifiers deliver powerful, richly textured sound, with crystal clear highs and thundering lows, for pitch-perfect sound at any volume. 1 tweeter and 1 3.5" mid woofer


Humidity resistant to operate flawlessly in high-humidity environments, such as in a bathroom with a running shower

Enjoy rich listening right out of the box, or pair two PLAY:1s in the same room to create a wider sound stage with true stereo sound. Add a SUB for the ultimate music showroom, or combine the PLAYBAR, SUB and two PLAY:1s for an epic home cinema system.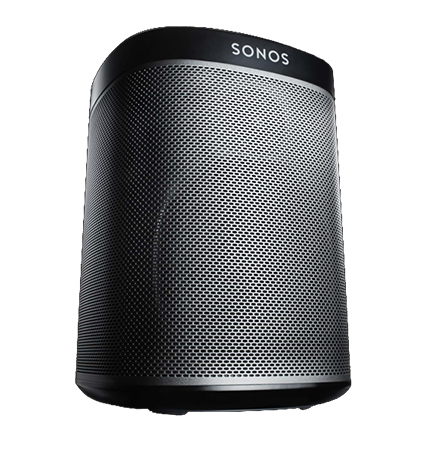 Fill your home with music with a single button press

The Mute button on a Sonos speaker now functions as Play/Pause so you easily start and stop the music without reaching for a Sonos Controller. By quickly double pressing the Mute (Play/Pause) button, Sonos users can skip to the next track. Or to mute one speaker in a group, Sonos users can press and hold the volume down button to keep the rest of the party going.


Enjoy Sonos in more than one place.

Sonos offers support for more than one household so your customers can easily enjoy Sonos wherever they have access to a Sonos system without resetting their Sonos Controller app.