27/03/12 11:52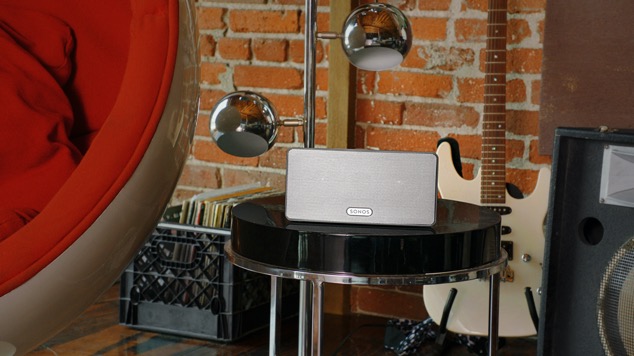 You just may be amazed at what music can do to shake things up and motivate your team members!!
In order to reveal music's power in the workplace,
we at Digital Smart Homes are giving away a Sonos Play:3 and installation each month through June 2012
. If you are in the Vancouver and Lower Mainland, BC, we welcome you to join in the fun!
Qualifying for the contest is easy! All you have to do is:
1. "
Like
" our Digital Smart Homes Facebook page and/or "
Follow
" us on Twitter and/or
follow us on
"
Pinterest
"
2.
Submit a picture of your office on either Facebook, Twitter or Pinterest and a brief comment on why you should win.
The more creative your entry the better, and
if you submit on Facebook, Twitter and Pinterest your office will be entered twice for a chance to win!
According to a recent University of Illinois research study of 256 office workers, music did wonders for frayed nerves, reduced distracting office chatter, boosted morale, and even enhanced office performance. Plus, it was revealed that employees were often more satisfied with their employers and were less likely to switch jobs.
A number of leading organizations have discovered the positive effects that music has on morale. For example, the popular online magazine Cool Hunting keeps it fresh by cranking music through their offices daily. The team keeps a hard drive filled with numerous genres of music for everyone to enjoy and gain inspiration.
And if this isn't enough maybe the goods will impress your soul! The Sonos Play: 3 is a wireless music system that emits crystal clear sound and allows for you to control it via an iPhone, iPad, Android, or Sonos controller. Additionally, the system has the ability to play music that captures a desired mood, connects wirelessly to the office router and can be tucked away in the corner of your choice.
Visit our
Facebook
,
Twitter
, or
Pinterest
page now to enter the Digital Smart Homes Sonos Play: 3 contest. If you win, we will personally deliver and install the system for you and your co-workers to enjoy!
We will be giving away our first Play:3 in the last week of April 2012 so get your submissions in now