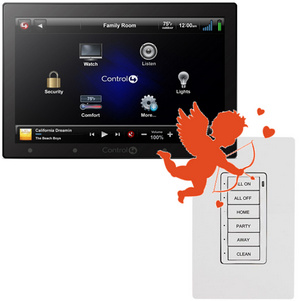 Just in time for Valentines, new driver mates Crestron Lighting with Control4 Automation. Especially valuable for retrofit jobs, Extra Vegetables® Control4® driver for Crestron® lighting allows you to integrate a Crestron lighting system with keypads into Control4. This provides the same features and customer experience as Control4's native lighting control. You can dim and switch loads and there is also the facility to represent Crestron relays as motorization devices within Control4. The driver is IP based.
Crestron keypads are fully supported by the driver. It is possible to add custom programming to key presses on the Crestron keypads within the Control4 system. So keys not used for lighting operations could be used for AV or other control purposes.
Read More...


We are excited to announce the addition of RTI (Remote Technologies Inc.) and Crestron Automation and Control products to our impressive line-up of products and services.
Read More...