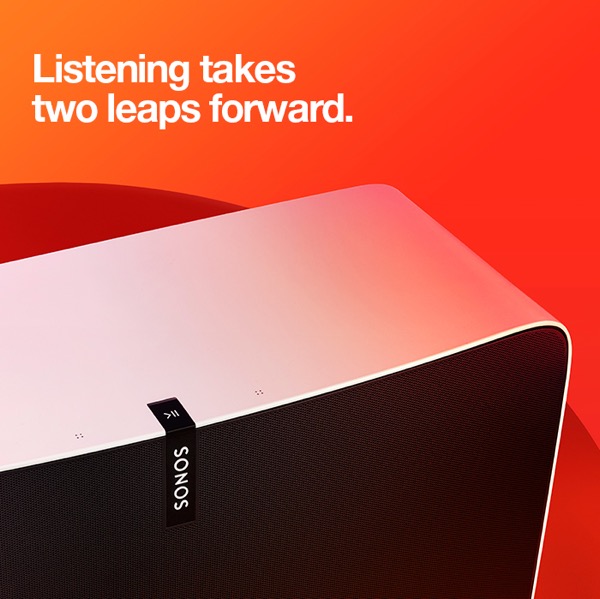 Sonos is 100% focused on the home listening experience. How to dial it up. How to get the purest, most exact version of your favourite music all the way from the studio to your own front door. With nothing lost along the way.
This fall, SONOS will be giving two great new reasons to love listening at home even more.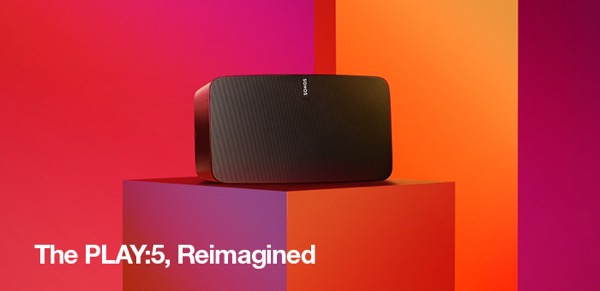 Coming this year, a revolutionary, no-holds-barred overhaul of our existing PLAY:5. This ultimate home audio powerhouse is designed to turn every song – from old favorites to new discoveries – into a richer listening experience. Subtle details emerge. Each specific voice and instrument shines through with more intense clarity as listeners connect with the music they love in a fresh and deeper way.
Rest assured, the launch of an all-new PLAY:5 isn't going to affect our ongoing commitment to current systems. Look forward to regular updates and support for the original PLAY:5 for years to come.
Click here for the full PLAY:5 story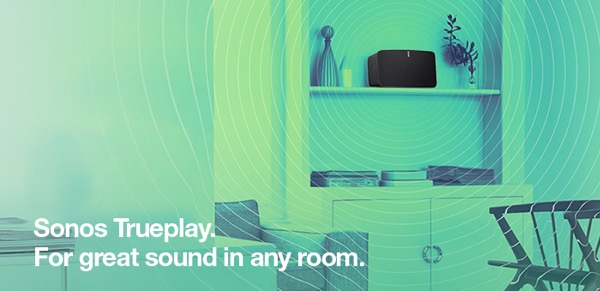 Debuting in a software release later this fall, Trueplay makes every PLAY:1, PLAY:3, and PLAY:5 even smarter. It uses an iPhone or iPad to measure how sound reflects off the walls and other surfaces in any given room. Then fine-tunes the speaker to make sure it sounds great, no matter where you put it.
Click here to learn more about Trueplay