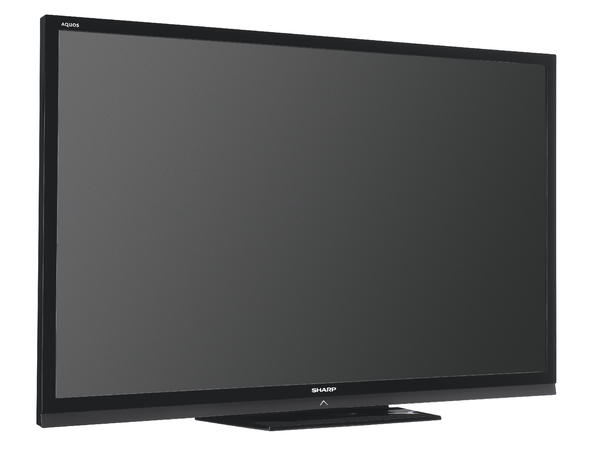 With the introduction of the 70-inch class (69.5" Diagonal) LC-70LE732U, Sharp once again reinforces its leadership in LCD and LED technology. Sharp's proprietary quad pixel technology adds a fourth colour, yellow, to the traditional RGB pixel format, enabling many colours to be displayed for the first time. Featuring more colors than any other television, see never-before-seen colours like sparkling golds, Caribbean blues and sunflower yellows. On the LC-70LE732U, this technology is enhanced further with Quad Pixel Plus, which produces smoother lines by enabling the individual control of all 8-million sub-pixels on the screen. The LC-70LE732U is fully featured, including the industry's leading online support system, AQUOS Advantagesm Live. And, with built-in WiFi, connecting is easier than ever.
Read More...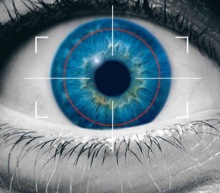 Watching TV on an LCD, LED, Plasma or a projection screen have different effect on your eyes. For example, when watching TV with the lights turned off there is a mis-conception that you can "damage" your eyes. This is not true. As the light intesity & contrast levels change on your TV from frame to frame, your eye's can get tired because the iris constantly contracts and dilates. The effect of fatigue is greater when watching TV on an LED or an LCD TV when compared to a Plasma TV. LCD's and LED TV's tend to be brighter and Plasma's traditionally emit a warmer light. There is also a difference in watching TV when compared to projectors. TV's are an active light source whereas projection screens reflect light which makes a projector a passive light source.
When watching TV on an LCD, LED or a Plasma it is a good idea to have the lighting in the room dimmer than the light being emitted from the the screen. It is also recommended to sit about 3 to 5 times the width of your Plasma screen away or 4 to 6 times the width of your LCD/LED screen away. If you have children and are concerned about them sitting to close the screen, we can install an automation system that will turn the screen off if they happen to be too close and than turn back on when they are far enough from the screen. This help develop a habit early on in there age to not sit too close to the TV screen.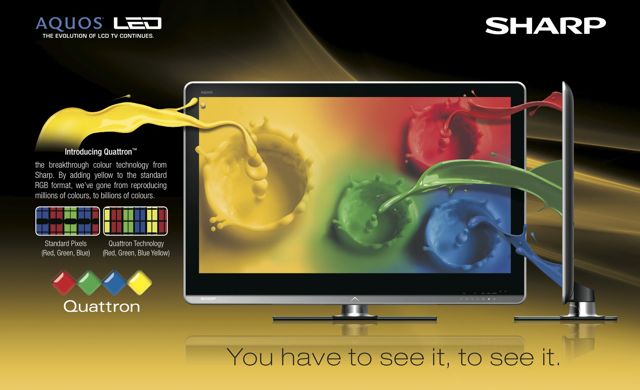 With the introduction of the LE820 Series, Sharp once again establishes its leadership in LCD and LED technology. In a monumental engineering breakthrough, Sharp's proprietary Quattron Technology, a 4-colour filter that adds yellow to the traditional RGB, enables more than a trillion colours to be displayed for the first time. A stunning new contemporary edge-light design with full-front glass proudly announces a new AQUOS direction for 2010. The proprietary AQUOS LED system comprised of the X-Gen LCD panel and UltraBrilliant LEDs enables an incredible dynamic contrast ratio of 5,000,000:1 and picture quality that is second to none. The LE820 series is very fully featured, including the addition of Netflix™ streaming video capability through the AQUOS Net™ service, along with the industry's leading online support system, AQUOS Advantage Live. A built in media player allows for playback of music and photos via USB port.

You really do have to see it, to see it.