02/09/14 13:15 Filed in:
Listen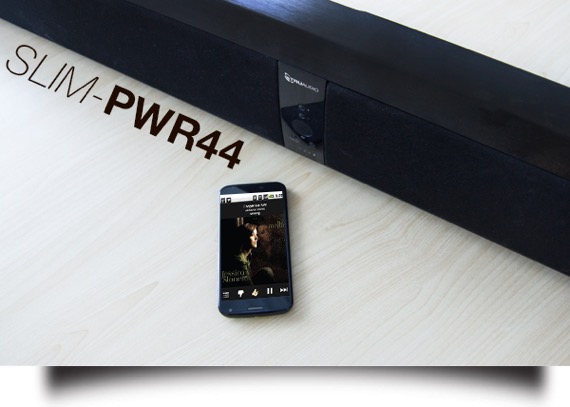 SLIM-PWR-44's clean design and less than 3" depth allows you to match the flattest flatscreens. The internal amp provides you with optical digital coax and analog inputs—get the audio source right from the TV with less wiring and hassle. Bluetooth capable, wireless, and sub output with receiver! (remote included)
Read More...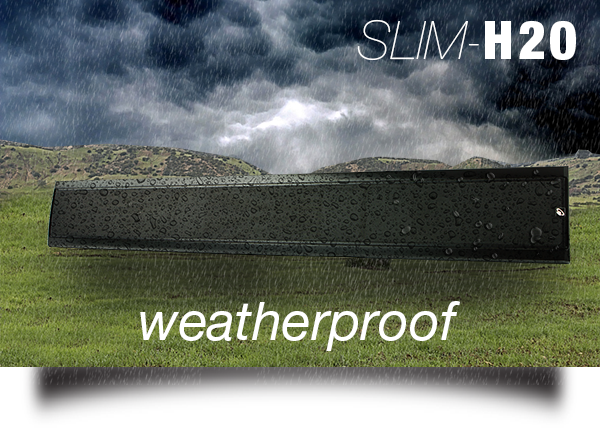 SLIM-H2O is designed specifically for outdoor environments. The SLIM-H2O sports 3 channels of 6 sealed and very active 3.5" drivers, impenetrable air chambers, and 2 zinc powder-coated grills. Every bit of hardware has been replaced with UV grade plastic and paint, galvanized or stainless steel; even the end caps and mounting brackets have been reworked to keep H2O away while great sound just keeps pouring out.
Read More...