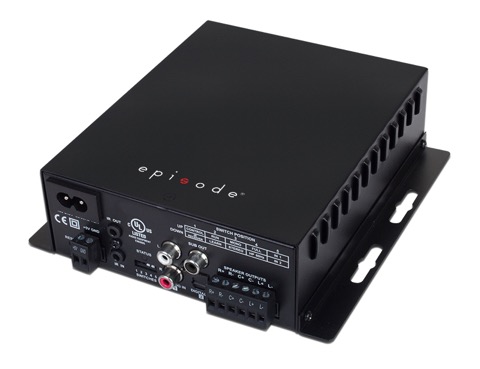 Episode 35 Watts per Channel Digital Mini-Amplifier (3 Channel with IR learning and subwoofer output)
Enhance the audio of even the thinnest TVs without having to use a bulky AV receiver. The Episode® 3-channel mini amplifier can power a soundbar or speakers while staying cleanly out of sight. It delivers outstanding sound quality and cool-running performance – in one convenient pint-sized package. Plus it has two inputs with selectable priority and IR control with learning, so it can be programmed with any remote or control system. And when used together with our Strong™ VersaBox, it gets tucked neatly behind the TV so customers don't even know it's there.
Read More...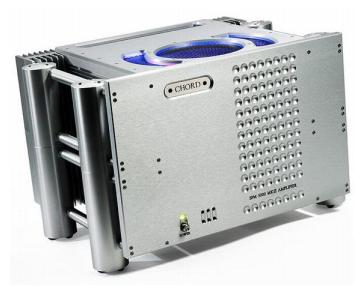 The heart of any amplifier is the power supply. In the new SPM 5000 the power reserve has been doubled to include two of Chord's world renowned 4KW ultra high frequency power supplies.
The fully balanced SPM 5000 comfortably delivers 560 watts into 8 ohms and a heart-stopping 1,020 watts into 4 ohms with incredibly low distortion.
A large bank of energy storage capacitors are recharged by the power supply many thousands of times per second. This and Chord's innovative dynamic coupling design give the amplifier huge power reserves and the ability to respond effortlessly to the most demanding musical performances with instantaneous power.
Read More...