Séura introduced new and innovative designer technology at CEDIA 2017
The Next Generation of Outdoor Displays
A design like no other
Delivering an exquisite design, unsurpassed performance and even easier installation and integration
The New Séura Smart Mirror
Take charge of your day
Connect, plan and multi-task like never before with this revolutionary technology designed for the bathroom.
Introducing Bluetooth® Technology™
Set the perfect tone for your morning
Control your audio experience from your bathroom mirror with sleek capacitive touch buttons and a variety of connection options.
Read More...
Control4 Automated Modern Contemporary Home in Vancouver with a beautiful glass ceiling wine room from Digital Smart Homes on Vimeo.
Fully Automated Control4 home in Vancovuer. Clean, Modern, Contemporary design. Centralized light switches with only the most strategically located Keypads and Touch screen on the wall keeps this home looking clutter free and user friendly. With so many homes being designed with open spaces, walls become more valuable for hanging art pieces - not banks of light switches. Audio, Video, Network and Control systems are all located in an enclosed horizontal rack cabinet by Salamander Design. Security, Doors, Garage, Gate, Music Zones, TV Zones, Water Fountain, Heat Lamps, Nest Thermostats, CCTV, Intercom, lighting and more are all controlled from an intuitive Control4 interface on the clients iPhone, iPads, MAC's and built in Touch screen.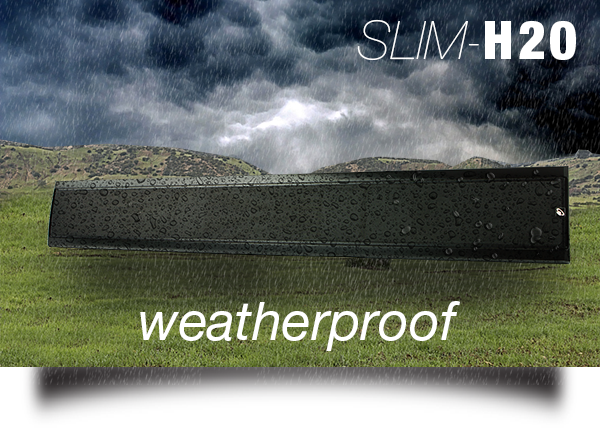 SLIM-H2O is designed specifically for outdoor environments. The SLIM-H2O sports 3 channels of 6 sealed and very active 3.5" drivers, impenetrable air chambers, and 2 zinc powder-coated grills. Every bit of hardware has been replaced with UV grade plastic and paint, galvanized or stainless steel; even the end caps and mounting brackets have been reworked to keep H2O away while great sound just keeps pouring out.
Read More...