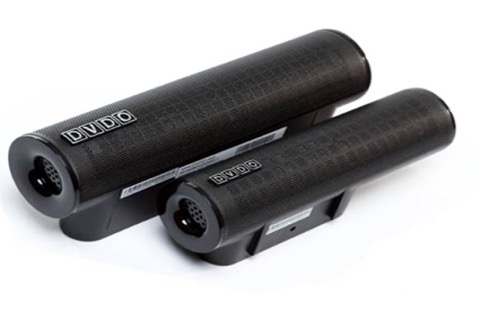 DVDO Air is the only high definition wireless transmission system that works reliably across a large room with fully compliant HDMI (including CEC remote control, HDCP & 3D) and costs barely more than a high performance HDMI cable. DVDO Air's 60 GHz wireless technology uses radio wave frequencies more than 10x higher than other wireless devices, such as cordless phones, cell phones & Wi-Fi. 60 GHz transmission provides enough bandwidth to carry uncompressed 1080p video & 7.1 surround sound audio & without interference from other wireless devices. DVDO Air is easy to install too. Just connect the transmitter to the source device & the receiver to the LCD/LED/Plasma display for a quick, reliable, error-free installation that will be suitable for even the most demanding high performance home theatres.
Contact us
here
for more information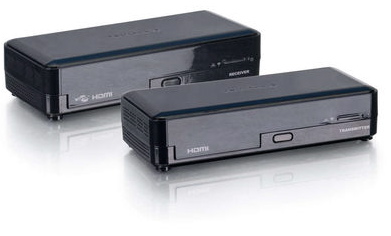 Cables To Go has launched a
60 GHz
WirelessHD Kit that the company says wirelessly transmits a true 1080p HDMI signal to a television from HDMI components such as a Blu-ray player, set-top box, computer, or gaming console up to 33 feet, line of sight.
"WirelessHD is on the cusp of huge growth, and the Cables To Go kit with its quality, features and price point is well positioned to be a strong player in the market," said Gary Hess, vice president of innovation for Lastar, parent company of Cables To Go. "This is true not only for the consumer market, but our relationships and experience in additional vertical markets will help us lead adoption and growth."
Contact us for more information.