Sonos has just launched a new partner program and we are pleased to announce that Control4 is one of the first companies to become an endorsed partner. As you already know, we believe that homes are better (and smarter!) when everything works together. This partnership with Sonos is added proof of our commitment to bring the very best products into Control4 Smart Homes, providing you and your customers with the most choice and flexibility.
Control4's development teams have been working closely together with SONOS to build a driver that leverages the Sonos API to build the very best user experience possible. The new Sonos driver is currently in certification and will be ready to go soon and we will be able to provide a full Sonos demo.

The world of interior design and home building have entered an entirely new phase last year and will continue in 2014 and beyond. Not too long ago, it used to be that technology integrators would seek out partnerships with interior designers and builders to drum up additional business.
This trend has seen a massive shift, as home automation has become a necessity for most families (of most socioeconomic levels) rather than an overly expensive luxury. According to Yahoo! Finance, homeowners increasingly understand that home automation can add 10 percent and more to their property values, while being quite cost-effective.
Rather than coming with a price tag of $75,000 to $100,000+ (the common cost of home automation systems in the recent past), it is possible to spend a fraction of that amount for a full-blown solution that can link together everything from home security, environment/temperature control, home entertainment, and lighting to a Control4 system
Because of the demand, we are continually approached by interior designers and builders to install and program cutting-edge systems sure to make homeowners thrilled.
Read More...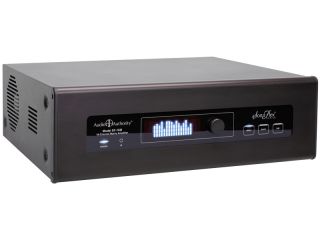 Whether your looking for audio system to use in commercial facilities or in homes, the SF-16M has the features and capabilities to handle just about any application it may encounter. Its flexibility and musical power give end users so much more than traditional audio systems, while giving installers a streamlined installation process.
The SonaFlex SF-16M is a unique blend of multi-channel amplification, flexible input options, audio matrix switching, signal processing and open control capability. Built and designed in the U.S. with the custom applications in mind, the SF-16M brings a new approach to common residential and commercial distributed audio applications - one multi-purpose matrix amplifier that can be used in a variety of installations.
Read More...