04/12/15 12:13 Filed in:
Sonos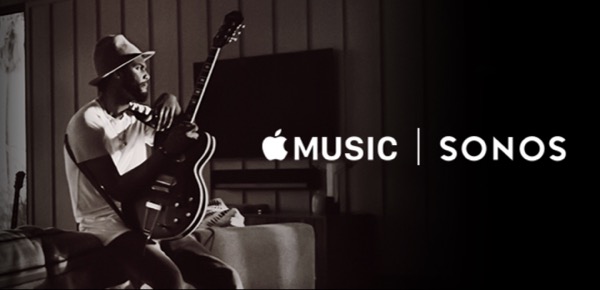 Handpicked songs. Delivered out loud.
We're thrilled to announce that Apple Music is coming to Sonos in early 2016 – and Sonos customers can join the beta starting December 15. This is a real win for our customers – here are just a few reasons.
Personalized recommendations for everyone in the home.
Apple Music experts help you discover new songs based on what you already listen to and love. Sonos delivers each of those recommendations to your controller, so every listener under the same roof enjoys the kind of music they love most in any room of the house.
The jaw-dropping sound of more than 30 million songs.
With Apple Music, you get an instant, epic collection of more than 30 million tracks, including every song you've ever purchased from iTunes. With Sonos, you can hear every single one of those songs as loud as they like, in the places they like best.
Music with a human touch.
Apple Music brings you playlists handcrafted by music experts who eat, sleep, and breathe music and Beats 1 radio, broadcasting live from LA, New York, and London. Sonos uses Trueplay tuning to make sure customers hear every song just like the artist recorded it in the studio. No matter where they place their speakers.