We Don't Just Sell Products, We Provide a Lifestyle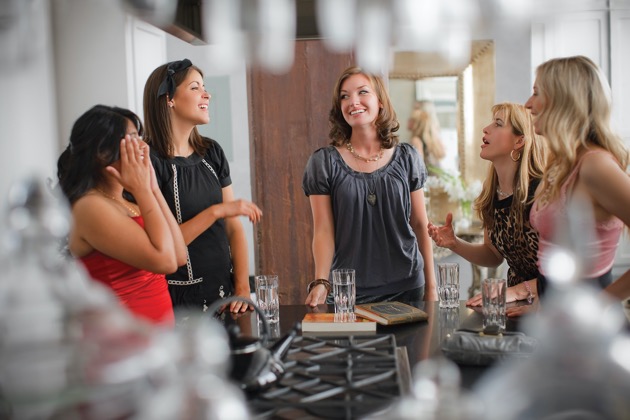 At Digital Smart Homes, we are committed to discovering revolutionary products that have the power to transform your home and improve the quality of your daily life. Not only are we committed, we actually love what we do!
Who wouldn't be excited to let the cat out of the bag when a new gizmo comes to market that allows a homeowner to close his/her garage door while vacationing in Paris or instantaneously unlock a door to let the cat sitter in when away on a business trip? Or better yet, have the means to monitor all home appliances from their iPad and discover exactly how to dramatically cut down the electricity bill.
Not only do we sell groundbreaking products, we truly provide a lifestyle for the bold and courageous. Such a lifestyle is simplified in nature, yet amazingly thrilling!
Where simplicity is concerned, we work to reveal how the latest technologies can help you cut down on energy costs, maximize appliance functionality and effectiveness, eliminate unneeded remote controls, and empower you when you are on the road.
Thrill comes into the picture when you start considering how digital products can create the perfect home theater environment or that wireless music can magnificently pump crystal clear sound through hidden speakers. Additionally, it's safe to say that it is thrilling to have the power to pull out your iPhone (no matter where you are on the planet) and push a couple buttons to turn your air conditioning on or off, activate the front porch lights, or cut the power on a computer that needs a break.
This lifestyle we sell is truly seamless and makes perfect sense in today's ultra-hectic world. Plus, it looks amazing! Who couldn't use a little wire de-cluttering and electronics hiding, while revolutionizing the home? Our customers often grin when their friends and family stand with their mouths open the moment they realize they are standing in a Digital Smart Home.
You don't have to be an "early adopter" to understand the value of digitizing your home environment. While some of our clients definitely fall into that category, the majority are simply seeking a way to simplify their lives, secure those they love most, and cut down on energy usage (well…and then there are some who always dreamt of living like the Jetson's…that's ok too!).If you are currently considering "Digital Smart Homing" your living environment, you are in for a thrilling ride. Dare to dream big and you are sure to find a creative solution that will fit our lifestyle!