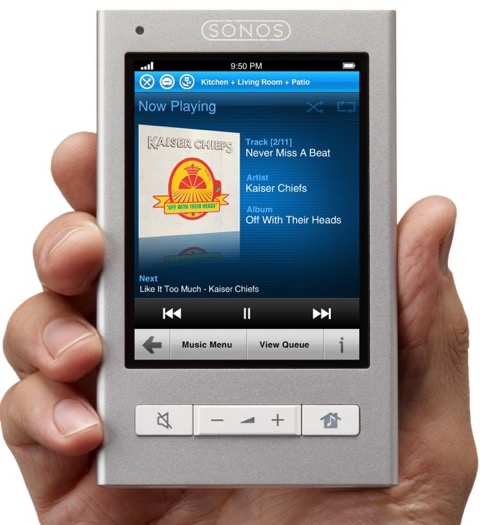 Sonos Press Release
SANTA BARBARA, Calif. – May 18, 2010
– Sonos®, Inc., the leading developer of wireless multi-room music systems for the home, today released Sonos System Software v3.2, a one-button free software update for Sonos customers that features a variety of new audio features.
Key features of Sonos v3.2 include:
Crossfading - Customers can create smooth transitions between songs just like the DJs do. You can select the crossfading playback mode from the Now Playing screen for any tracks in your music library, plus select music services including Napster.
S5 Stereo Pair setting – This innovative audio feature allows customers to use two Sonos S5s in the same room with one S5 serving as the left channel and the other as the right channel.
Japanese and Simplified Chinese language support – Customers using the Sonos Controller for iPhone*, the Sonos Controller 200 and the Sonos Controller for Mac or PC can now control Sonos in 9 languages: Dutch, English, French, German, Italian, Japanese, Simplified Chinese, Spanish, and Swedish.
New alarm settings – Sonos customers can now customize alarms for different days of the week. Wake up to your favorite radio station on one day and a Napster playlist on another. Set the room, the time and the music for any or every day of the week.
More free music: iheartradio from Clear Channel - Tune in to more than 750 of America's favorite radio stations, including. Exclusive digital stations like Christina Aguilera Radio, CBGB Radio, Radio Weezer, AT40 with Ryan Seacrest, and more. Top talk stations from Rush Limbaugh to Dr. Laura Traffic reports from 12 major metro areas
Read More...